Forever Thin
Weight Loss & Body Confidence Program
Weight is a complex issue,
but its solution is much simpler than you might think.
So how ,would you feel if I told you that you can lose the excess weight and maintain your ideal weight forever?
Be free of your physical weight but also from any emotional weight you may be carrying?
How would you like to have healthy automated habits and behaviors? Not depriving yourself of forbidden foods? How about not having constant cravings for sweets or anything else you want to avoid?
(perhaps for medical reasons…)
How would you like to feel confident and comfortable in your clothes?
To like what you see in the mirror and love your body?
Not even needing willpower to accomplish all of these?
And the best of all?
To never be on restrictive diets EVER again?
I don't know how all this seems to you… maybe unbelievable or just promises…
I assure you that everything is possible. After all, this is what I specialize in.
The newest and most effective way to lose weight!
The Forever Thin package focuses on "what lies beneath" the symptoms of overeating and excess weight. It addresses and "uproots" the root cause of weight and increases your self-image and self-confidence.
In most cases, weight has a role, function, purpose, and clear intention in our lives.
In only 12 weeks you will be able to…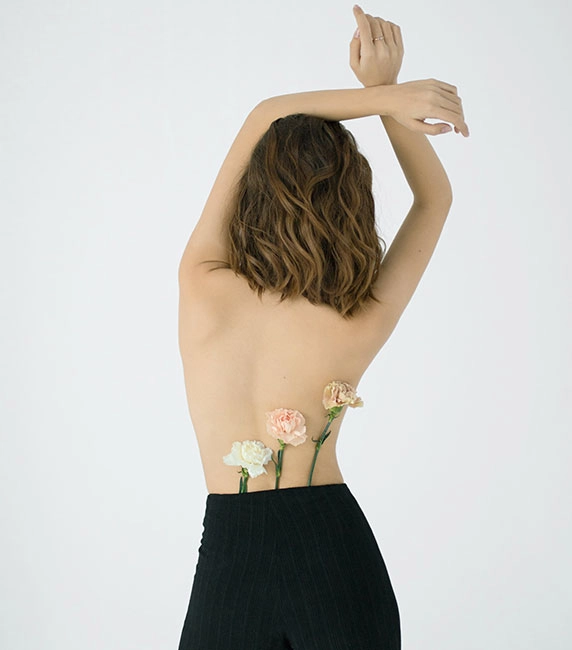 Even if you feel like you've tried everything,
you haven't tried the 12-week program,
"Forever Thin" and it works!
What makes this program so unique?
It is a step-by-step 12-week program that is easy and does not require much effort. It shows you how to control your thoughts, how to behave around food. It helps you release any "emotional weight" that your body is holding on to, and achieve the health and ideal weight you desire.
Every time you diet, your metabolic rate decreases and so does the likelihood that your diet will work. Forever Thin uses techniques from the award-winning Rapid Transformational Therapy® (RTT®).
This program is suitable for you who love meat, are vegan or vegetarian. It is suitable for women and men of any age. It includes practical advice that helps the whole family, even children, because simply, this program is not a diet.
You will save on expensive diet plans with repeat visits and ongoing charges, grocery bills, diet food products, "magic" diet pills, doctor visits, or even dangerous painful surgery.
It's so complete, it's the only program you'll ever need!
"Forever Thin"
= Rapid Transformational Therapy® (RTT®) + Change of Mindset Program + Personal Support
Are you ready?
Your subconscious mind holds the key to your permanent weight loss success
Kristine
The "Forever Thin" package includes...
Why choose the Forever Thin package?
As you can understand, this package combines techniques for the conscious and subconscious mind that when aligned, give you successful, lasting results. It includes everything you'll ever need to reach and maintain your ideal weight forever – mindset changes, powerful therapy, and personal support so you can get and stay thin forever, without ever having to diet again!
All you need is an open mind, your commitment to listen to your personal recordings and show up at our meetings. Unlike diets that we give up when we can't do them properly or consistently, you don't have to follow the program strictly or fanatically to get results. You don't even have to believe it. It works!
Make today the beginning of a new and healthy relationship with food, your body and yourself!
You can buy this package now on a limited offer
"Forever Thin"
= Rapid Transformational Therapy® (RTT®) + Change of Mindset Program + Personal Support
You are definitely worth a small investment in yourself, and your long-term health.
Work with me
I have seen people change, transform themselves...
Working with me is so much more than the reason you come to see me. What you leave with though, is something even greater.
Not only will you be freed from your problem, but you will leave with a deep knowledge that you are enough. Then, you radiate your enoughness into other areas of your life.
I look forward to supporting you on this amazing journey of reconnecting with yourself and your body, so you can have the life you desire. 
Let's meet and identify your individual needs.
Client Success Stories
"Good morning, Kristine!!!! Today is a great day!!!
You changed my way of thinking….I put my mind in order..I set goals again..priorities…I organize my day..you don't know how important this is to me..I know what I'm going to do today…I have program..I was a boat without paddles..waves took me left and right…wherever the wind blew…the waves hit me furiously….when will I make it I cried…frustration…another day at sea…to flounder…no hope…a helping hand…and I'm sinking..every day deeper in thoughts..in guilt..in uncertainty..
will I be saved someday.?..I'm tired of waiting…another day….
And the breeze blew…one day it blew new hopes.and dreams..and expectations and I came out on land again…
The breeze of hope was you. .. you breathed and gave me purpose in life again…I was reborn…
Thank you from the bottom of my heart!!! ❤️"
Elpida - Greece
"Kristine, I won't tell you how much weight I lost. How much bloating I released.
By the time we meet, I will have become a model…haha
Without much effort. As if all the weight I lost was all the things that weighed on my soul and overwhelmed me.
I deflated, as if I were a balloon. I can't explain it to you. My little face calmed down. Even my dimples appeared on my cheeks. Thank you."
Eleni - Cyprus